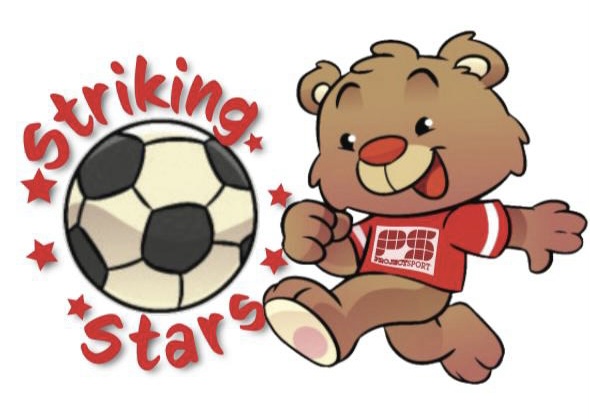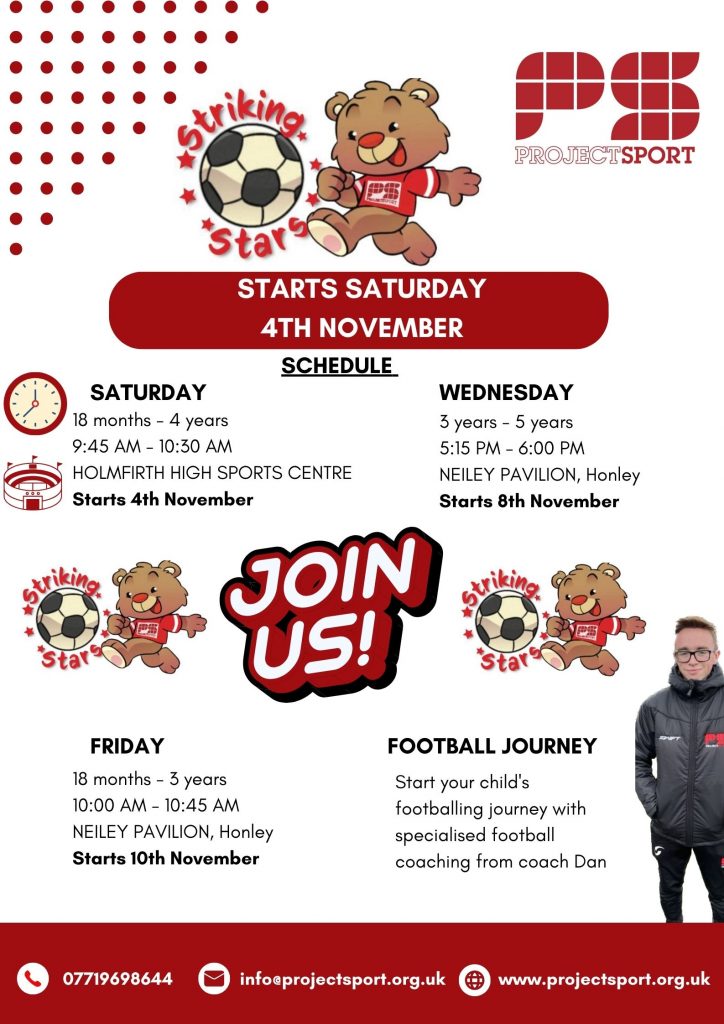 Introducing Striking Stars – Where Little Feet Score Big Goals!
Our newest football programme is tailored for the tiniest athletes, ages 18 months to 4 years. Join us every Saturday morning from 9:45 AM to 10:30 AM at Holmfirth High Sports Centre for a soccer adventure led by the talented Coach Dan. Here, we believe in making the first kick a memory that lasts a lifetime.
Striking Stars isn't just about learning to kick a ball; it's about fostering a love for the game and building essential motor skills in a playful setting. Saturday mornings are transformed into a hub of energy, laughter, and goal-scoring celebrations.
But that's not all – for those seeking a midweek football fix, our evening sessions at Neiley Pavilion, Honley, every Wednesday from 5:15 PM to 6:00 PM, bring the joy of Striking Stars closer to home.
Let Coach Dan guide your little ones through the fundamentals of football in an encouraging and supportive environment. Enroll now, and let the Striking Stars experience kick-start your child's love for the beautiful game!