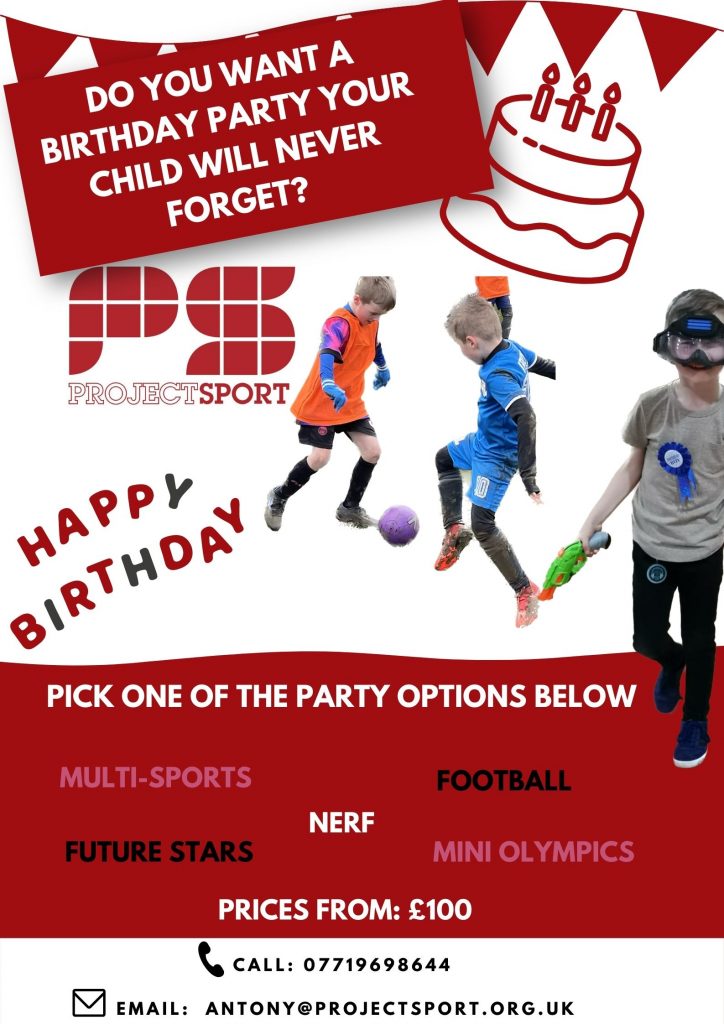 Antony from project sport did my sons 5th birthday party on Sunday and it was excellent!! Antony was brilliant with the children and all 18 of them were engaged for the full hour (for 4/5 year olds that is impressive!!) they all had so much fun and my son loved it! Would definitely recommend and we will certainly be using them again!
Lyndsey Shaw - January 2018
Fantastic afternoon for my sons party jacks had a great time zorbing and playing footy really enjoyed himself special thanks to Emily and Tom who were great xx
Claire Armstrong - September 2017
Thanks again Andy for another brilliant party! Harvey said it was his ''best ever''.
Mr Swift - January 2015