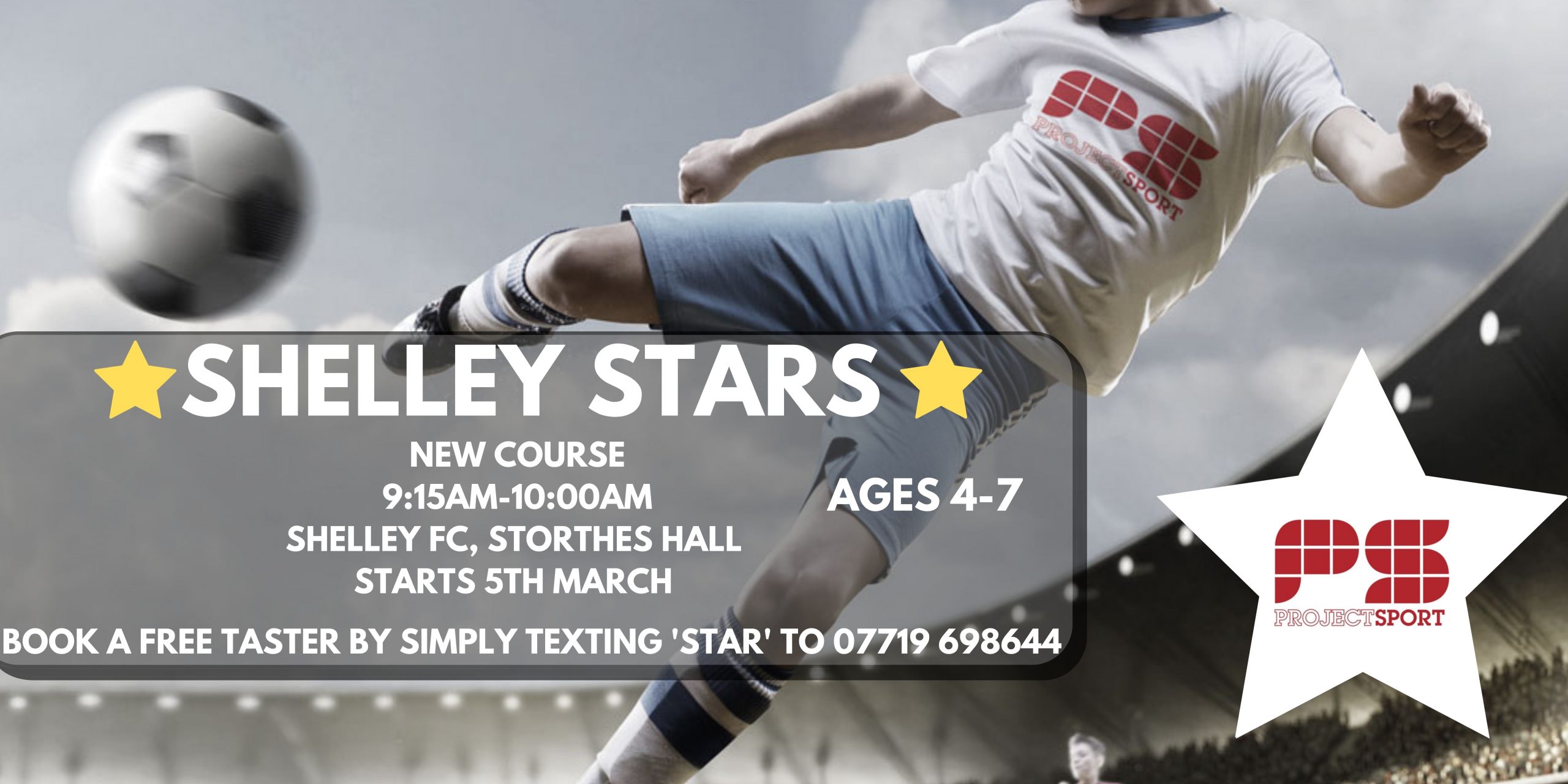 What is Shelley Stars?
  Shelley Stars is where your child's football journey begins.
Football session for children 4-7 with our award winning coaches Ryan and Bryn, we start you on a journey in developing within football.
 2 groups 4-5s and 6-7s.
We look to develop your child's passing, dribbling, shooting skills as well as their all round game awareness as well as helping with their social development.