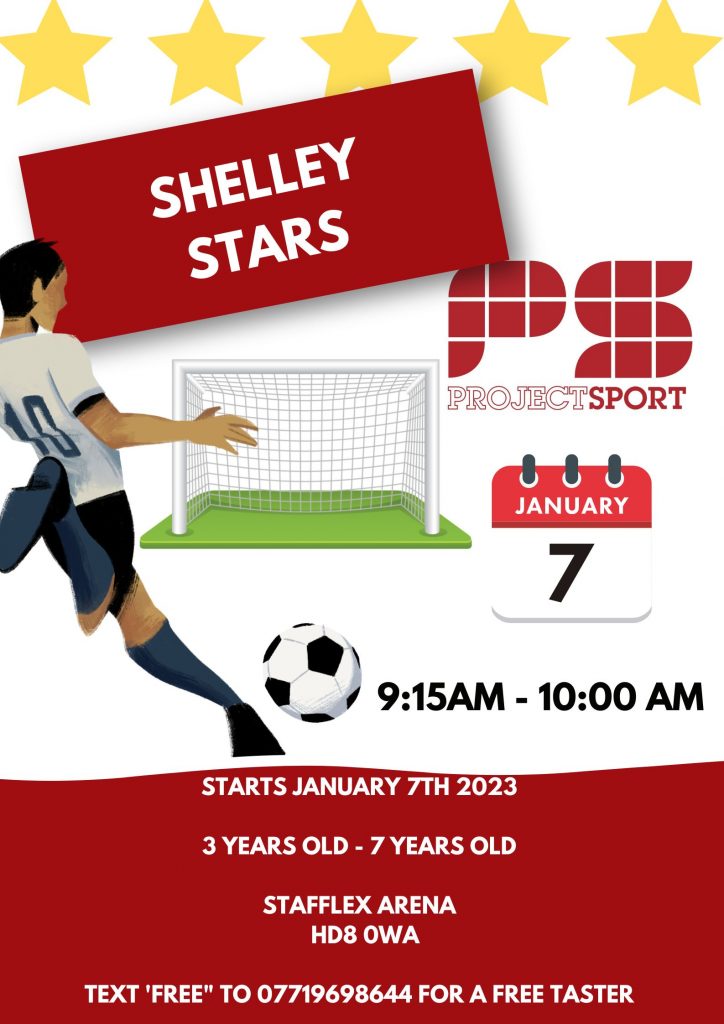 Welcome to Shelley Stars Football Programme – Where Dreams Take the Field!
Ignite your child's passion for football with our dynamic programme designed for youngsters starting from 4 years old. Every Saturday morning from 9:15 AM to 10:00 AM, the Stafflex Arena comes alive with the laughter, cheers, and budding talent of our young football enthusiasts.
Under the expert guidance of Coach Antony, Bryn, and Joe, your little one will embark on an exciting football journey. Our program goes beyond the game – it instills teamwork, discipline, and a love for physical activity in a supportive and energetic environment.
Join us in shaping the next generation of football stars as we focus on skill development, coordination, and fostering a genuine love for the beautiful game. Shelley Stars is not just a football session; it's a community where friendships are forged, and dreams of scoring goals come to life.
Enroll your child today and witness the magic unfold at Shelley Stars  – where every Saturday is a new chapter in their football adventure!